These days, we all know the most popular plugins in the music software market. For example, Serum, Pro-Q, and Sylenth always find their way into our tracks and mix channels, and for a damn good reason. But what about the thousands of other plugins out there?
Here's a pro secret.

A lot of the big name producers use plugins that rarely gets talked about. Why? A common trait of hit songs is how unique it sounds compared to all other tracks in their genre. So, the one way you can make it easier for yourself to stand out is to discover brand new tools.
That's why we compiled this list of 10 vst plugins that could get you sounding unique and fresh.
Let's get started.
1. Blamsoft – VK-1 Viking
Type: synth
Cost: free
VK-1 Viking Synthesizer sounds really dope. The vst synth is capable of generating some great sounds. Plenty of good sounding presets in the factory soundbank. Our favorite bank is the Synthwave.
The plugin is available for direct free download from the developer's website here.
2. Klevgrand – Kleverb
Type: Reverb
Cost: Paid
Available for both desktop and iOS, this reverb is not just aimed at EDM production. You can use this bad-boy on any genre of music. Kleverb features 3 room size setups; Small, Medium, Large and a filter on early and late reflections.
The Ducker Function is super cool, allowing you to sidechain the reverb to a source.
More details can be found on the Klevgrand website.
3. Drip by Kyle Beats
Type: Effects plugin
Cost: Paid
What this plugin achieves is sound modulation. Giving you a Travis Scott, moody production sound. It's bad-ass. Slap this on your synths and instantly sound like Travis Scott, Nav and Drake.
The selling point for this plugin: TIME SAVER.
Not having to replicate your effects chain over and over again. In two clicks and you have your effect, rather than 30 clicks and various knobs being turned. Time saver effectively.
Download it here: https://dripplugin.com/
4. Xfer OTT by Deadmau5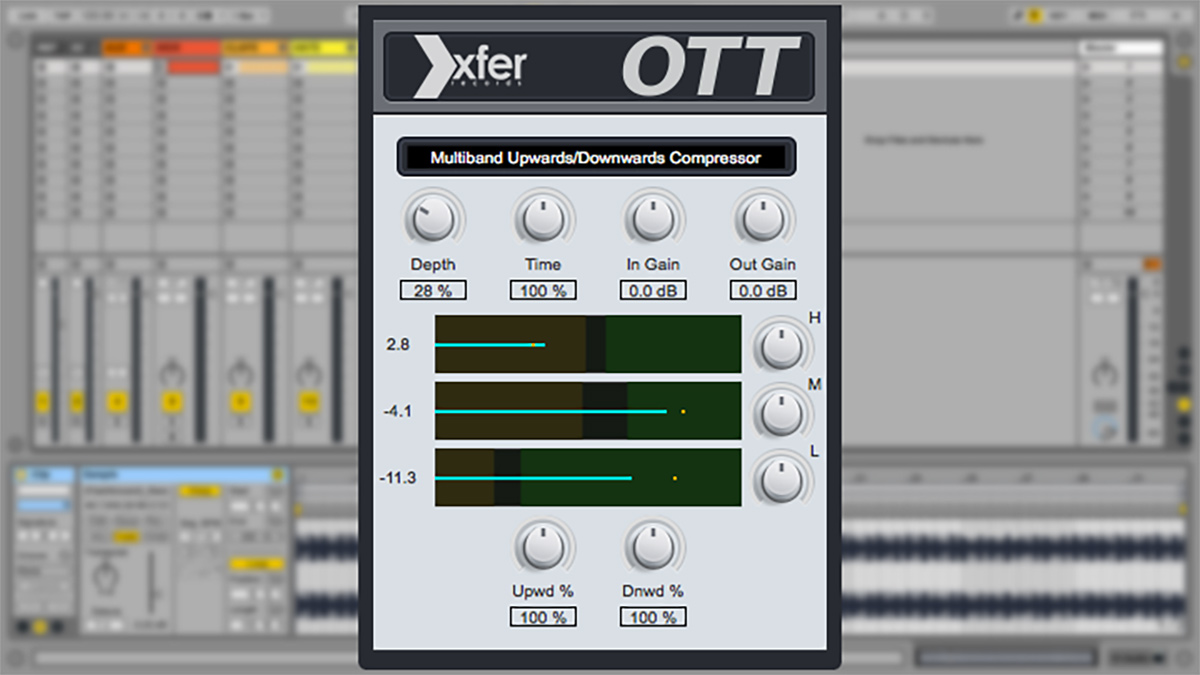 Type: Upward limiter
Cost: Free
OTT is 'technically' compression (and expansion), but its use case is entirely different than traditional compressor's. OTT is more about the tone/character that it gives you rather than just the dynamics.
I often dial it in to 10-20% wet. This plugin helps you achieve that really bright sound that most modern EDM has now. Throw it on some basses or leads and you should immediately hear the character of it. it's not subtle at all.
Download Win/MAC at https://xferrecords.com/freeware
5. La Petite Excite
Type: Exciter/Soundgooder
Cost: Free
Works like the popular Sausage Fattener but with a little more control. Can over power your mix if you aren't careful but comes in handy. Also free!
Download: https://www.finecutbodies.com/?p=sound
6. Camel Audio – Camel Crusher
Type: compressor/distortion/filter
Cost: Free
CamelCrusher is an all-around multi-effect plugin that offers a combination of dope effects including distortion, compression, and filtering.
Especially suited for drum tracks like snares and hi-hats. You can add much needed crunch to your drum tracks and pretty much everything else.
Features
Two different distortion types
Warm, analogue-modelled resonant low-pass filter
High quality, easy-to-use compressor, with 'Phat' mode
A collection of useful Preset patches
Finally, let's not forget this is the BEST and EASIEST to-use compressor you'll find anywhere. Download link.
7. OSL CHORUS

Type: Chorus FX
Cost: Free
OSL Chorus, modelled after the Juno 60's onboard chorus. This bad boy produces rich, wide choruses that are perfect for bringing dry synthesizers to life, but it sounds equally good on guitar, bass, and other instruments. Great for lofi beat production.
Download it directly here.
8. TDR Nova
Type: EQ
Cost: Free
NOVA is a parallel dynamic equalizer. Can't believe this silky smooth EQ is FREE! Use this on your Master, Drum or even Vocal BUS and hear the magic it produces. The possibilities are endless.
Features:
Parametric equalization
Dynamic equalization
Frequency selective compression
Multi-band compression
Wideband compression
Download the plugin directly: https://www.tokyodawn.net/tdr-nova/
9. EchoMelt by Psychic Modulation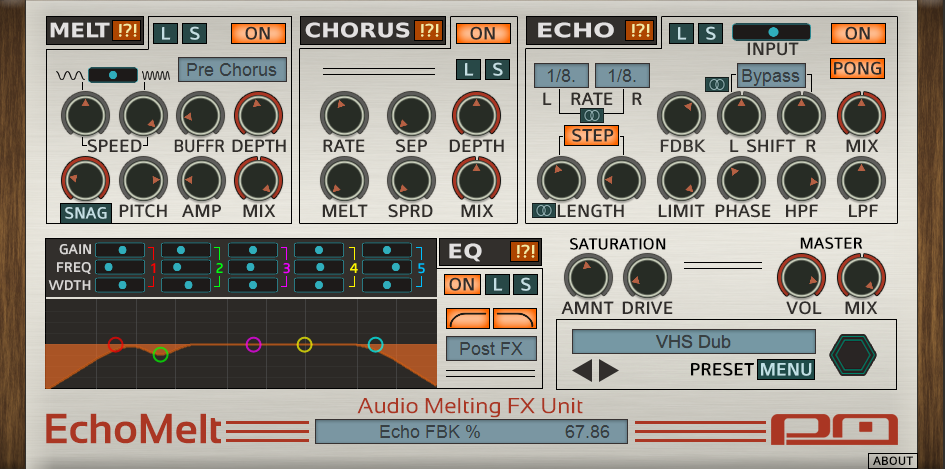 Type: Tape machine fx plugin
Cost: Paid
EchoMelt is an awesome Multi-FX unit designed for adding character, texture and warmth to your sounds. It can also create warbling "VHS" effects, swirling choruses, dubbed-out space delays, lo-fi saturated distortion and everything in-between. This plugin is bad-ass.
Check out the audio demos: https://www.psychicmodulation.com/echomelt.html
10. Audio Legend by Synapse
Type: Cost
Cost: Paid
The most analog sounding soft synth I've heard. A Minimoog on steroids', The Legend is a beautiful emulation of the most important synthesizer ever made, with a totally punchy sound and many features.
For more details, go to their website at https://www.synapse-audio.com/thelegend.html