Lo-fi music is the hottest trend in music production right now—and for good reasons.

Artists like Blackmill, Phaeleh, Seven Lion to name a few, are the undisputed kings helping create this popular musical genre. Even bigger known artists like Travis Scott incorporates lofi production techniques and sounds.
This list of lofi vst effects are unique plugins that will let you create dreamy lo-fi tracks for hip hop or EDM without breaking the bank.
Our guide comes complete with video tutorials, download link and a quick plugin description.
Let's get started.
1. Krush by Tritik
A quick video demo showcasing some awesome stuff you can do with the free Krush bitcrusher VST/AU plugin by Tritik! You can use this plugin for a whole range of genres.
Download: https://www.tritik.com/product/krush/
2. Cloudseed
One of the most beautiful reverb plugins available. Can't believe its free. Cloudseed is the way to go if you need a huge 80s-style reverb effect. It sounds like Valhalla Shimmer. That is saying a lot.
Download: https://github.com/ValdemarOrn/CloudSeed/releases
3. Legowelt – Smackos Tape Station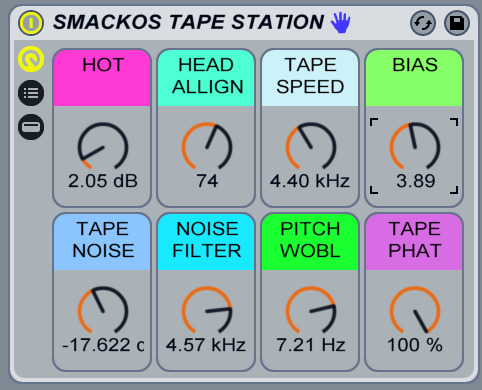 Legendary Dutch techno producer Legowelt is known for his lo-fi tunes, and Ableton Live users can get some way towards that sound by downloading his Smackos Tape Station, a custom-built Live Rack for Ableton.
Downloaded for free here.
4. WOW n Flutter
WOW & FLUTTER is plug-in which emulates vintage tape / reel to reel playback speed imperfections and effects of the analog era.
Download it here
5. TAL-REVERB III
TAL Reverb is exactly what you would hope for. A very smooth stereo plate type reverb. Slap it on vocals, pads, strings, guitars – ride the WET fader up for some dreamy effects. Perfect for lofi music production.
6. HY-Lofi
Dope plugin by HY Plugins. This is a bit quantizer + waveshaper + filter all in one. Check out the demo below and download at their site.
7. Sound-Base Audio – Retro Boy
Retro Boy is a virtual analog chiptune synthesizer, capable of creating sounds similar to popular retro gaming systems. Bring some nostalgic sounds to your lofi tracks. Free Download!
8. Glitch 1.3 by Illformed
Illformed needs no introduction. The Glitch2 is the newer commercial version, but the OG classic Glitch 1.0 is still killing it. Perfect for all genres of music.
Download: http://illformed.org/downloads/illformed_old_vst_plugins.zip
9. iZotope Vinyl
This plugin is a lofi hip-hop secret weapon, and if you don't have it you really need to get it ASAP. One thing I love about this plugin is it's extremely intuitive and easy to use.
Get it here: https://www.izotope.com/en/products/vinyl.html
10. Audio Damage – Rough Rider 2 or 3
We covered Audio Damage here for parallel compression, this deserves another mention for creating lofi beats. Remember, lofi is all about degrading the audio quality so this plugin can easily achieve that.
Lo-fi ain't going anywhere and here to stay.
This woozy, nostalgic production flavor is super satisfying in lots of genres, especially Bollywood music is starting to get into this sound with artists like The Mixxnlight.
Getting the right lo-fi texture on your sounds has never been easier – and free.
Try any of these lo-fi plugins for a retro vibe in your next track. And remember, make sure your EQ frequencies are in check when using any effects.